Savour the beauty of a sustainable Mediterranean garden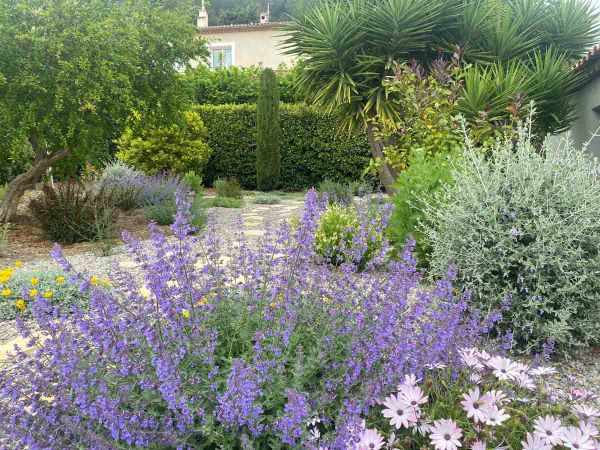 Are you tired of your lawn? Mowing often, watering relentlessly during the long summer months, using weed killer and fertiliser to keep it looking pristine, and sowing fresh seeds every year to cover up the holes. Why not replace it with a low maintenance mediterranean garden with hardy plants that are adapted to the local climate? 
---
Meet our mediterranean garden experts
Garden story
A mediterranean retreat in a Cannes residence
When nature sooths our senses
In this project, the garden was small and narrow, which naturally led us towards creating curved shapes and contrasting spaces to bring the garden to life and let the gaze wander.
To limit watering and maintenance, we incorporated the basics of the mediterranean garden: arid plants chosen according to sun exposure, mulching and drip irrigation.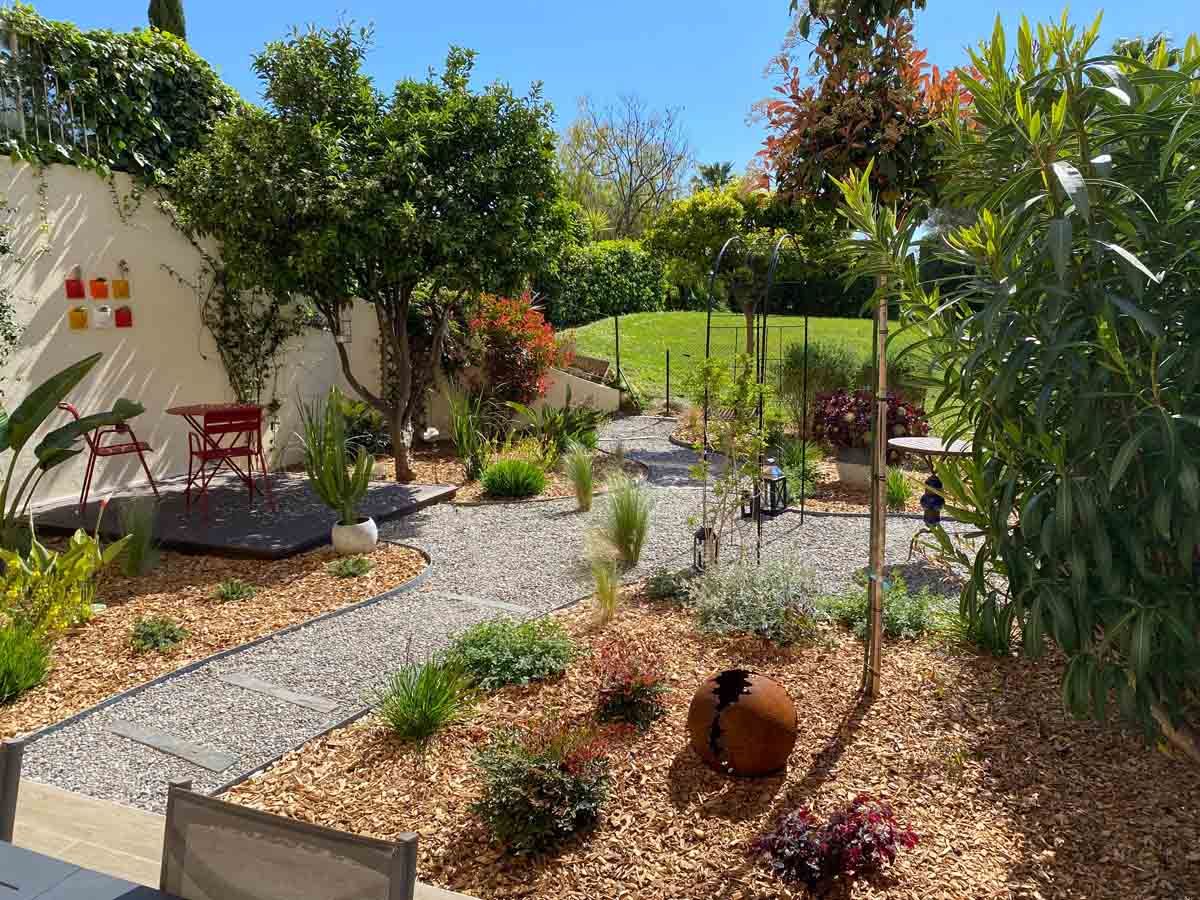 We installed composite decking to accommodate a table for two in the shade of an orange tree.
In the background, small succulents in warm-toned vases adorn the wall.
Facing the deck, mediterranean plants and a corten steel sphere punctuate the flower bed with touches of green and crimson.
The Malmort pebble pathways create depth and give the small garden a sense of grandeur.
Mediterranean garden project
Our motto
We believe in time-proven and simple gardening, using sustainable gardening techniques.
Mediterranean garden how-to
Setting the foundations for a thriving garden
Mulch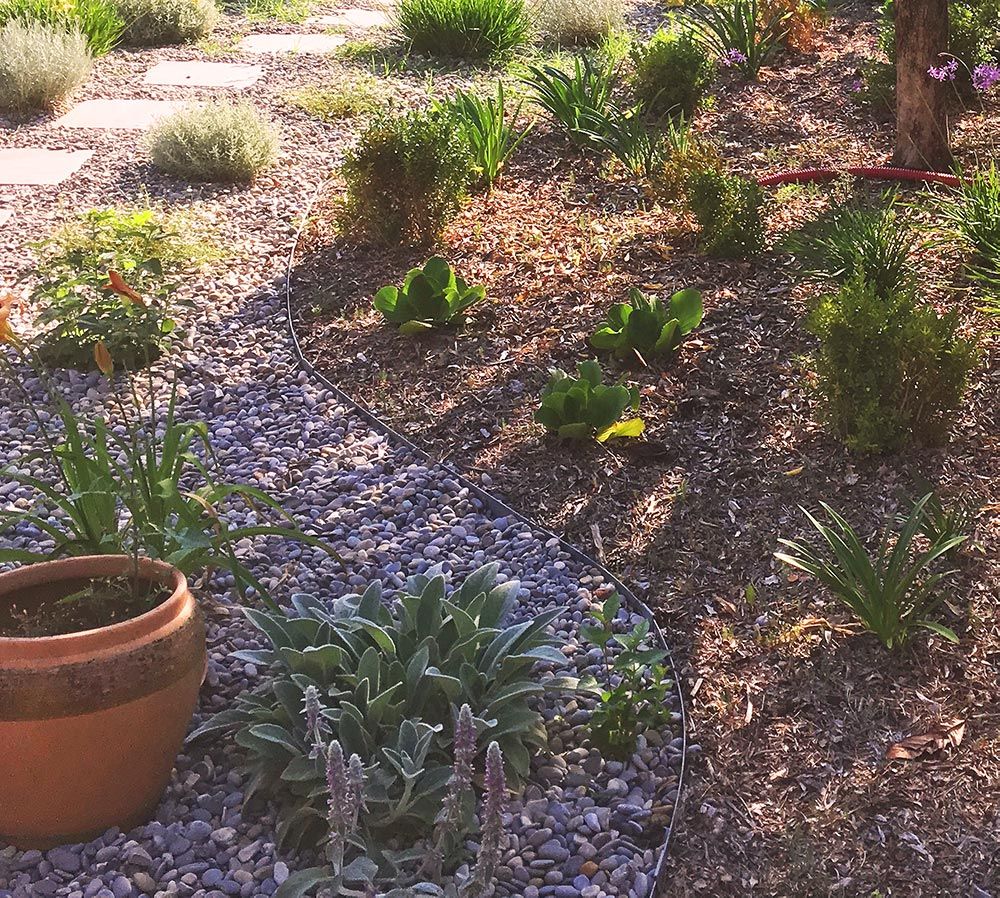 To prevent weeds from growing and to limit watering and fertilisation, you can mulch the ground with mineral (gravel, pebbles, pozzolana) or plant (poplar fibre, wood shavings).
Mulch is available in a range of colours and grain sizes.
Native plants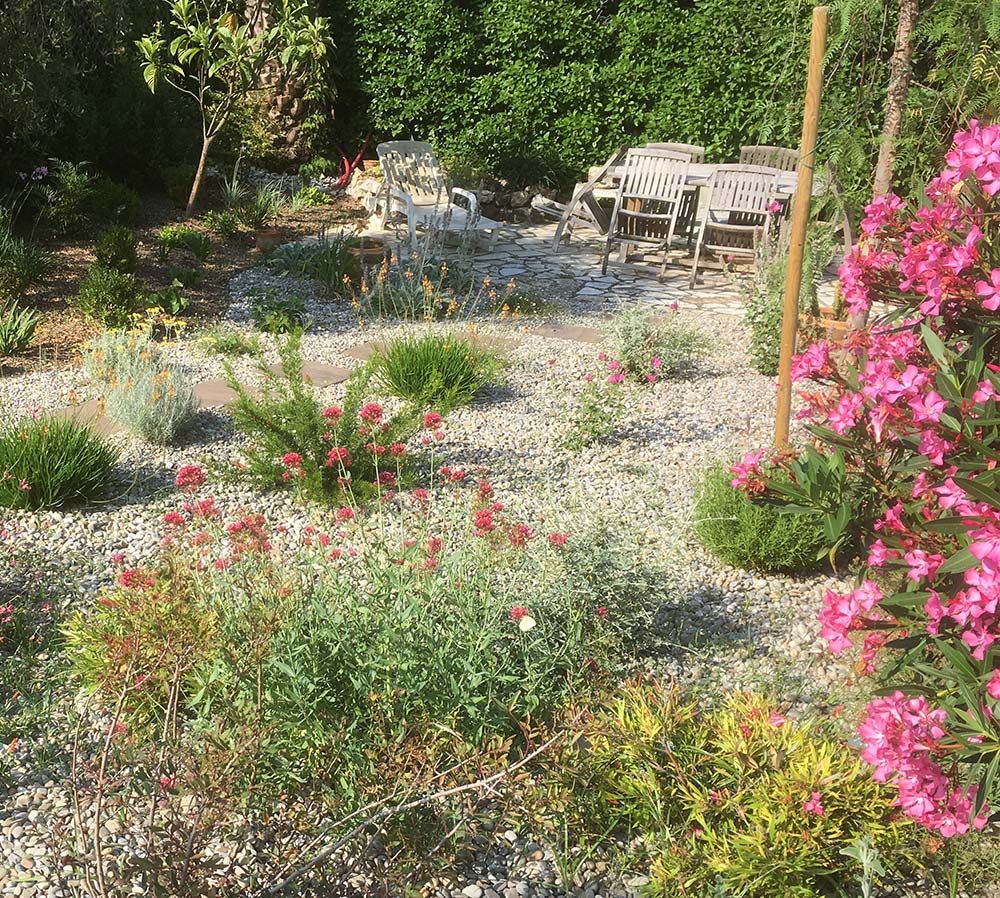 The mediterranean Garden offers an abundance of colours, shapes and textures. When you think "mediterranean garden", a few species inevitably spring to mind: cysts, sage, lavender and agave. There are lots more:
Perennials: yarrow, agapanthus, perovskia, 
Climbers and creepers: Grasse jasmine, wisteria and honeysuckle,
Shrubs: abelia, teucrium, myrtle,
Trees: mimosa and pepper tree,
Fruit trees: olive, fig and pomegranate tree
Irrigation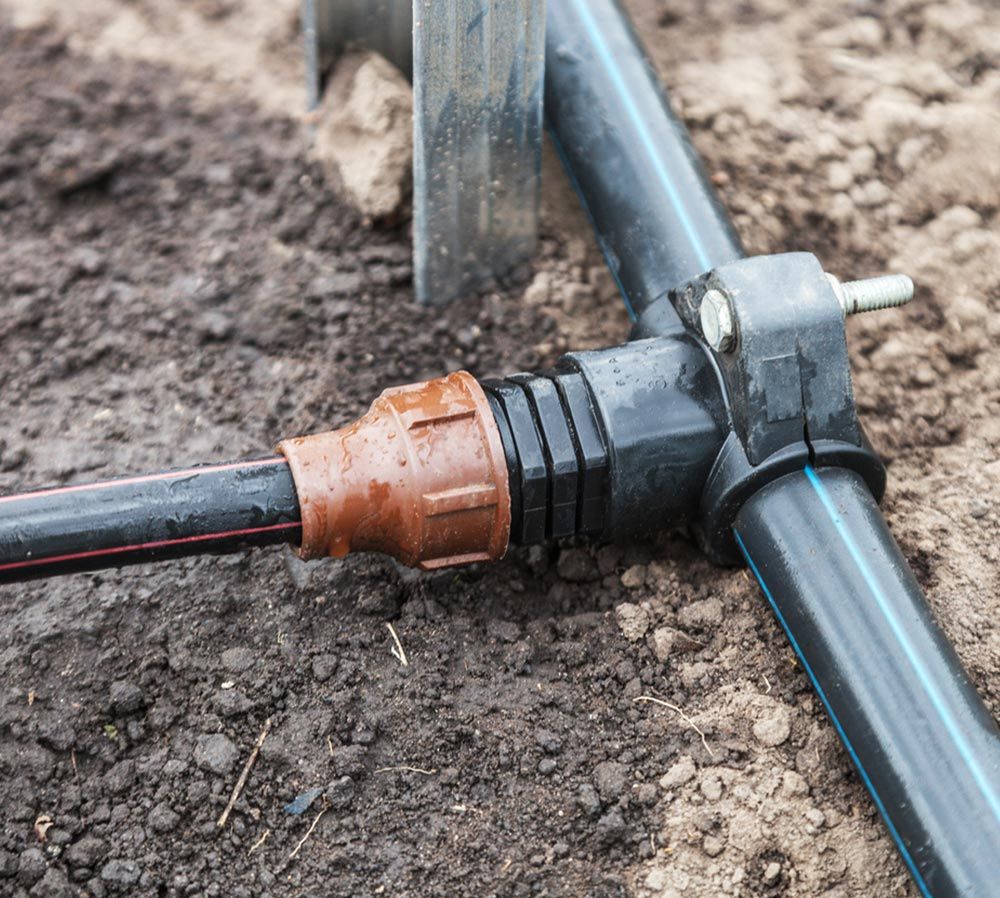 Generally speaking, it needs to be well designed and serviced once a year to ensure it is operational and to avoid any wastage.
Drip irrigation goes well with mediterranean gardens. Scheduled over 30-minute periods two or three times a week, it encourages deep root development. This means the plants can draw on the soil's natural moisture and require less watering.
Reduce maintenance and water consumption
Terre de Provence, your mediterranean garden designer
We offer you a consultancy session at your home, during which we draft the design of your garden with your input. We will then provide you a mediterranean garden project, which includes:
A rendering illustrating the layout of your space

A list of plants best suited to the sunshine and soil conditions in your garden

Watering diagrams, if required
Mediterranean garden project
The cost of our detailed proposal will be refunded if you choose to work with us for the execution.
Learn more about Mediterranean gardens
Sustainable gardening tips